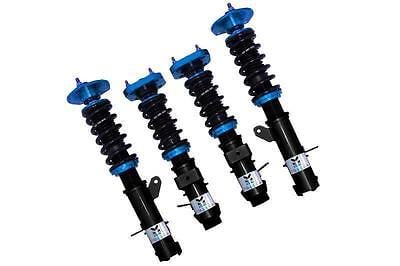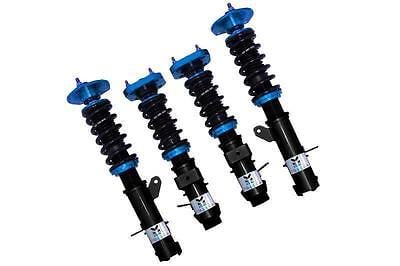 91-99 MR2 MK2 SW20 Megan EZ Street Coil Overs
$700.00
These Coil Overs fit all 91-99 MR2 MK2 SW20 Turbo and Non Turbo models.
These coil overs are Megans budget entry level model.
Megan Racing EZII Series coilover system is aimed towards the more budget oriented enthusiast to offer the most basic essentials from an after-market coil-over setup, yet makes no compromises for quality and performance.
SPECIFICATIONS & FEATURES:
APPLICATION:
Toyota MR2 1991-1999 (SW21/SW20)
*Note: HIGHLY recommended using ADJUSTABLE SWAY BAR LINKS.
SPRING RATES:
F: 5 kg/mm
R: 8 kg/mm
- 15 Levels of Adjustable Damper Strength
- Aluminum Brackets paired with rubber inserts
- Rubber Dust Covers
- Adjustable Ride Height
- Conservative Spring Rates
- Single-Cylinder Design - monotube
- All coilover damper kits come with 1 year manufacture-defect warranty.
- All Hardware is Included
- MSRP: $899